Flagstaff Writers Connection is a big fan of
NaNoWriMo
. We host multiple write-ins in the month of November and encourage everyone to write their novel in the 30 days of November.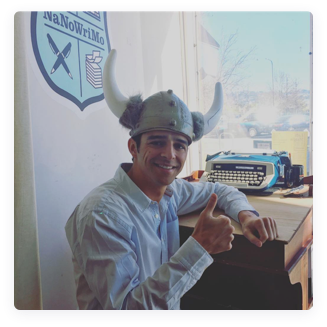 Now Flagstaff Writers Connection wants to introduce a new October tradition:
Ready, Set, Write
Everyday in the month of October we will host a Zoom with 1-3 writing exercises to get you ready to write a whole novel in November. You do NOT have to be a contestant in NaNoWriMo to join the fun. Exercises will be geared to all kinds of story development at all speeds.
We will cover:
Brainstorming an Idea

Filling in the Plot Points

Character Development

Setting and Worldbuilding

Terrible Endings

Twists and Reversals

Important Scenes

Problem Solving/Getting Stuck
Sessions will be everyday at 12:15-12:55 on this Zoom Link.
Meeting ID: 975 7936 9345
Bring paper and pen or a computer for writing. If you miss a session the sessions will be posted HERE.
Get ready to smoke the competition!