a showcase of local authors of the Colorado Plateau from a variety of different genres who will share their writing and publishing experiences:
Samantha Burton,
Publications & Bookstore Manager
Samantha Burton works as a Bookstore and Publications Department Manager at the Museum of Northern Arizona. She holds a BA in English with an emphasis in Native American Literature. She has contributed to museum exhibits as a freelance Indigenous Consultant and has presented on the representation of Indigenous people in literature, media, and popular culture.
Jean Rukkila, author & illustrator
Jean Rukkila fills blank pages with words and drawings. She's taught Arizona teachers and students how to make one-of-a-kind books. Her essays, poems, and stories have appeared in Mountain Gazette, Sonora Review, FlagLive and The Sun.


Don Lago,
author
Don Lago has published a dozen books, half of them from university presses, and writes creative non-fiction and history. As well as essays in national magazines and literary reviews, he's published three books about the history of the Grand Canyon and has lived in Flagstaff for 30 years.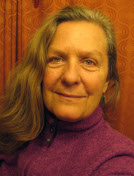 Gwen Waring,
author, illustrator, ecologist
Gwen Waring is an ecologist and writer who is based in Flagstaff. Her love of the region is expressed through landscape painting and the writing of natural history. She's conducted research in most ecosystems in Arizona. Her new book, The Natural History of the San Francisco Peaks (2018) tells the story of this fabulous mountain based on research conducted over the last 130 years.



Location and Time:
May 4th, 2019 2-4 p.m.
Branigar Hall @
Museum of Northern Arizona
Free with admission to museum (Adults/$12 Seniors/$10)
Book Signing:
Presentations will be followed by a Question and Answer session which will be moderated by Flagstaff author,
Margaret Erhart
. The authors will be selling and signing their works following the presentation.


More Information, Contact:
www.flagstaffwritersconnection.com